2023 survey uncovers public attitudes across the V4
The poll reveals growing concern over the state of media freedom, particularly in Poland and Slovakia. The war in Ukraine has seen people attach greater importance to truthful and accurate news.
Growing alarm over Central Europe's media freedom
Government and business seen as biggest threats
4 023 people were polled across Poland, Czechia, Slovakia, and Hungary, between 6th – 21st March 2023, using both phone and online interviews to ensure a representative measure of opinion. The study reveals that concerns about media freedom have significantly risen in Slovakia and Poland, with 71% of respondents in Poland expressing concern, an 8% increase compared to last year.
In Poland and Hungary, the government is viewed as the biggest threat to media freedom, while in Czech Republic and Slovakia, media owners and business interests are considered the main threat.
Strong support exists for
media independence

from the government, unlinking media from political parties, and ensuring truthful, factually accurate content.
Committee for Editorial Independence
Tessa Szyszkowitz, UK
Václav Štětka, Czechia
European Commission
Věra Jourová
Gazeta Wyborcza
Bartosz T. Wieliński, Poland
Telex
Veronika Munk, Hungary
Reporters Without Borders
Erhard Stackl, Austria
Dorota Nygren, Poland
Economia
Martin Ehl, Czechia
Bakala Foundation
Václav Pecha, Czechia
Watch the full video of the presentation and panel debate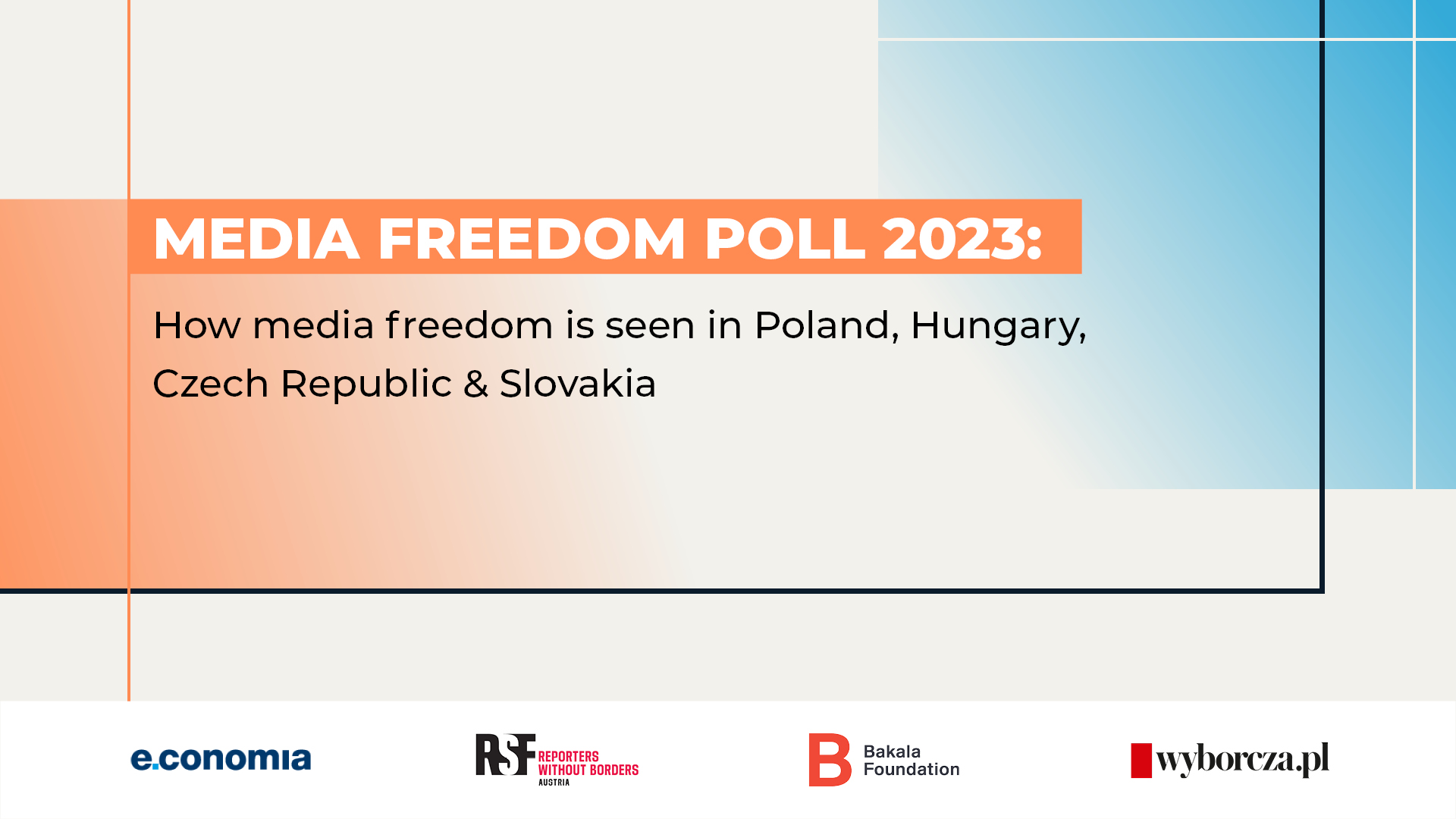 "As the European Commission works towards gaining EU-wide consensus on the need for a European Media Freedom Act, these findings show the public are ahead of the politicians in demanding action to protect journalistic values and independence."
Dr. Tessa Szyszkowitz, Chair of the Committee for Editorial Independence